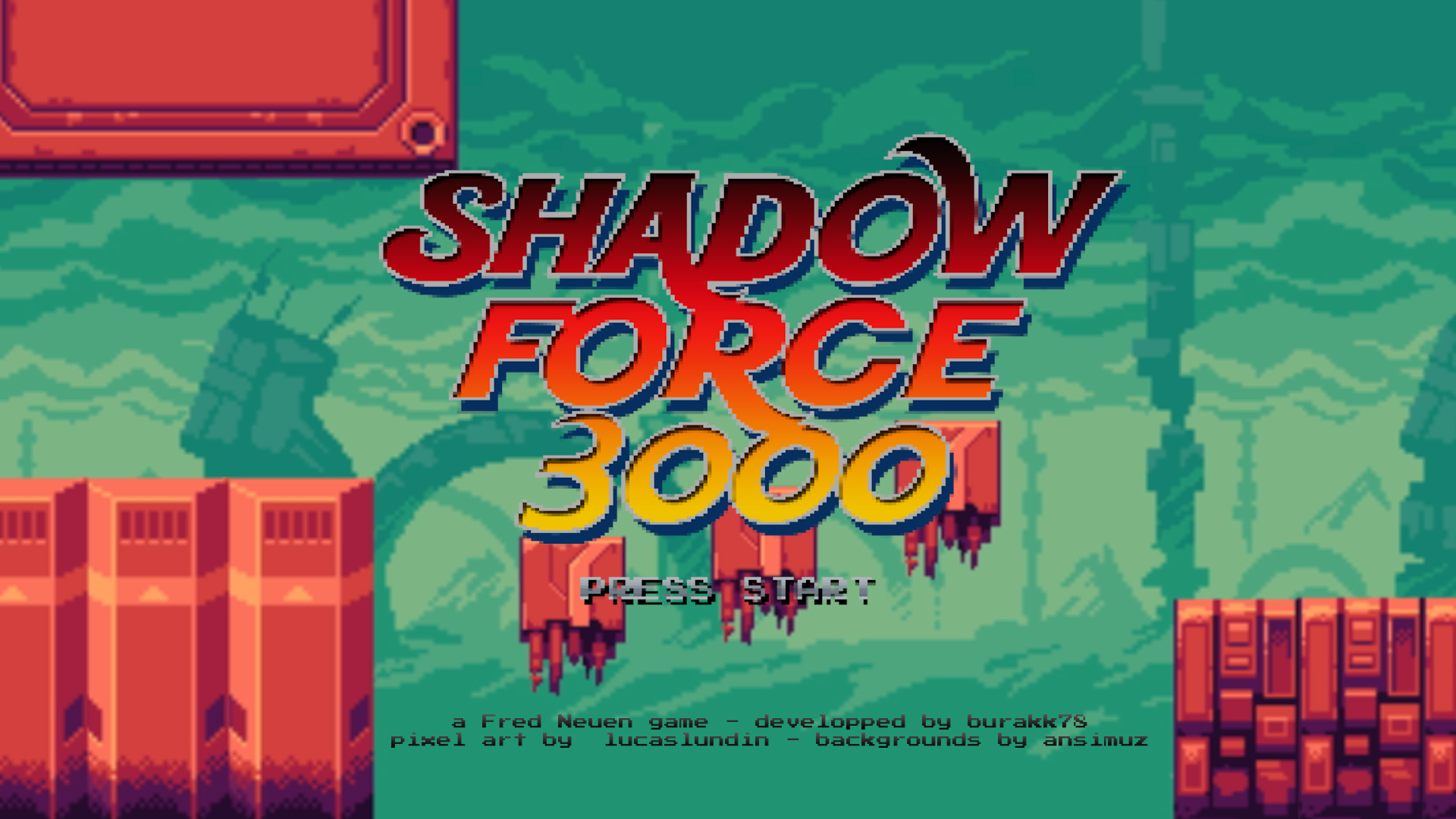 Shadow Force 3000
Welcome to SHADOW FORCE 3000
- a retro endless run & gun action platformer
RUN!
JUMP!
FIRE!
Use your shadow as a projectile (hence the title...) and go nuts with this endless fun run'n gunner.

HOW TO PLAY (keyboard):
to START: click mouse
to MOVE: arrow keys
to JUMP: space bar
to FIRE: ctrl
ADVICE: This game should ideally be played with a JOYPAD. (I'm using the 8BitDo SN30pro)
You can remap your joypad buttons to follow the keyboard commands using this software:
SHADOW FORCE 3000 is the original one featuring the first appearance of SKEL & OREE!
Who?
Well... What happens to videogame characters when they are not in the game? What do they do? How do they live?
Find out with Skel & Oree, two "pixel-actors" of a forgotten retro game called "Shadow Force 3000".
Next to this homebrew ANIMATED SHOW depicting their everyday life, we also have retro film - and videogame reviews, presented by our pixelised protagonists.
Meet them on YOUTUBE: HERE
GAME CREDITS:
a Fred Neuen game - developed by burakk78 - pixelart by lucaslundin - backgrounds and sets by ansimuz - music by Sound_Forces
CONTACT: contact@thisisradar.com